" AMPLEUR" WHITE WASHING FOAM

The actual cosmetic products being used at the well-known "Esthetic Reira"salon!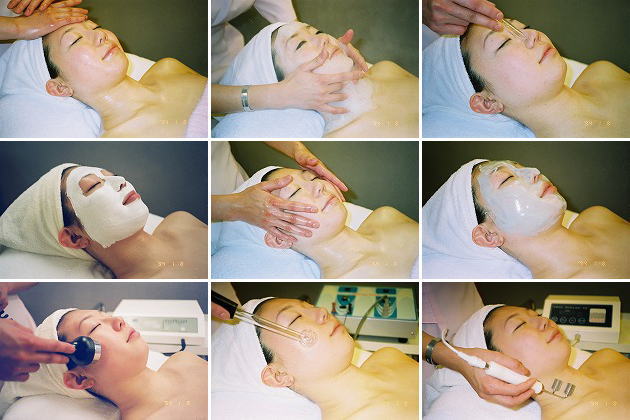 AMPLEUR is an exclusive whitening cosmetics technically used by estheticians!
Please be aware that cosmetics we use in esthetic salon are very different
from the products you can buy from drug stores!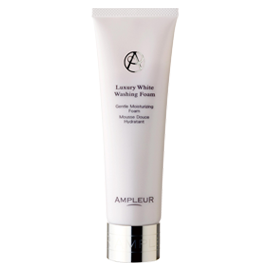 White Washing Foam
A daily wash for all skin types. Highly recommended by esthetic professionals proven to rejunevate and hydrate leaving plump and soothed skin. High density and elastic foam washing off dirt and everyday impurities.
We all want to get the best and healthy cleansing face wash! Facing everyday the stress from pollution and sun exposure is truly an endless worry so we seek for a relief by choosing the best one!
Rinse those dirt, excess oil and impurities with Ampleur whitening washing foam to reveal a bright, sparkling rejuvenated and relaxed skin!

"Hydroquinone" is a skin care component with100x power control against melanin that will be causing skin troubles such as skin stain. This is a strong inhibitor of melanin production preventing to develop a dark skin!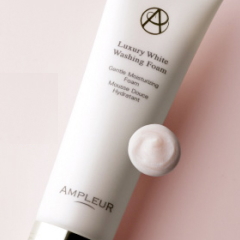 Skin care component
"Hydroquinone" "Hyaluronic acid" "Olive oil" esthetic components contained wash foam leaving you a healthier-looking and smooth younger looking skin!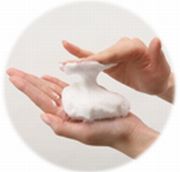 Cleansing with relaxing
Gently rub on wet hands to make a foam. Feel comfortable and get relaxed with pink liquid chamomile fragranced while washing off your make up.
High Moisturizer
Clearly cleanses dirt.A washing foam mixed with mild amino acid that gives a high moisture result after use.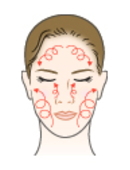 How to use
Gently rub on wet hands to make a foam. Wrap the foam on the whole face and gently wash off with warm water. Apply at least a volume of 2~3 cm. Enjoy the amazing result usable for about 2 months!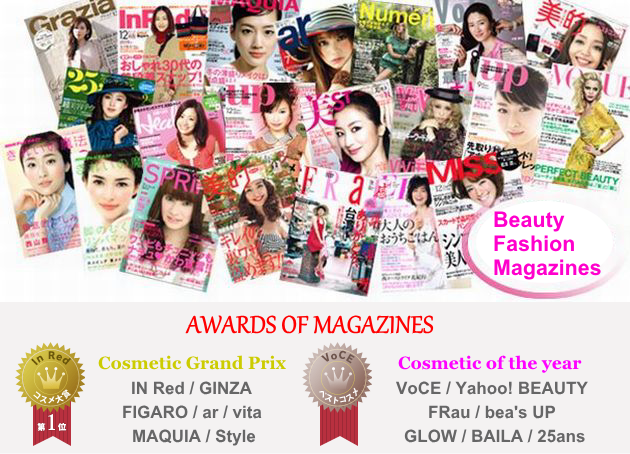 The cosmetics that has been continously introduced and promoted for more than 630 times by Japan's popular beauty and fashion magazines!
Let`s TRY and SEE it for yourself!
Feel the Difference and Effectiveness!
Whitening exclusive, AMPLEUR recommended and used by esthe professionals.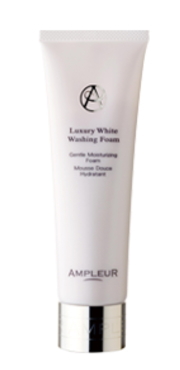 AMPLEUR WHITE WASHING FOAM / 130g
(Number : a073)
List Price 4,200yen ¨ 30% Commemorative Discount!
Price : 2,940yen
(Tax included)
Sold out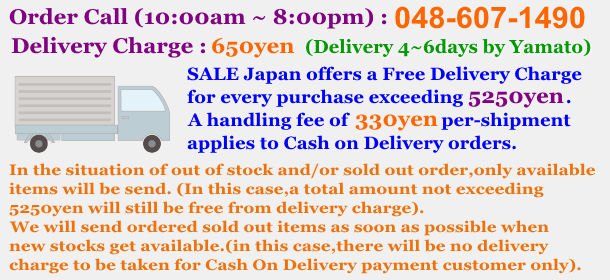 SERIES LINE-UP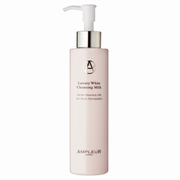 WHITE CLEANSING
3,990 ¨ 2,790yen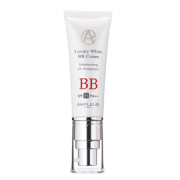 WHITE MAKEUP BASE
4200 ¨ 2,940yen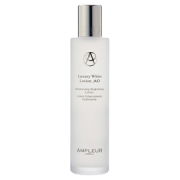 WHITE LOTION
5,250 ¨ 3,670yen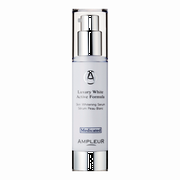 WHITE ESSENCE
8,400 ¨ 5,880yen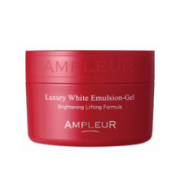 WHIT GEL
4,515 ¨ 3,160yen