(July. 15)
(July. 8)
(April. 4)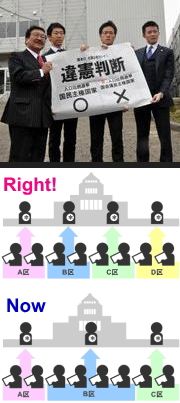 News Insight " What is TPP? "
[TPP : Trans-Pacific Strategic Economic Partnership]
TPP is a free trade deal aimed at further expanding the flow of goods, services and capital across borders.They pledged, among other things, to "enlarge the framework of relations among the Parties through liberalizing trade and investment and encouraging further and deeper cooperation to create a strategic partnership within the Asia-Pacific region.Japan has so far concluded have excluded agricultural products such as rice and dairy products.TPP allows no exceptions in principle. For this reason, the Japan Agricultural Cooperatives (JA) has argued that participation in the TPP would destroy Japan's agricultural industry.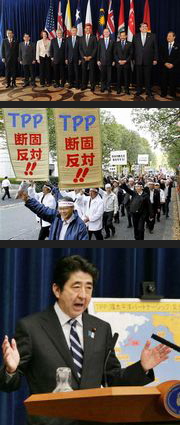 News Insight:What is "Ippyou no Kakusa"?
[ Ippyou no Kakusa : disparity in the relative weight of one vote ] Malapportionment, or unequal representation in a representative body, violates some voters' rights to equal treatment under the law. For example, if one geographic district has 10,000 voters and another has 100,000 voters, voters in the former district have ten times the influence, per person, over the governing body.
The effect might not be just a vague empowerment of some voters but a systematic bias to the nation's government. Internationally, malapportionment results when large, sparsely populated rural regions are given equal representation to densely packed urban areas.